Nice to meet you! 🖐
I'm a product designer based in Sarajevo, Bosnia, and Herzegovina. Graduated from American Academy of Modern Arts at American University in Sarajevo.

For the last 10+ years, I've been working and studying in various fields of visual arts, and web development. I found my passion in product design creating software solutions. UI/UX for me was a breakthrough where I could combine psychology with structured visual arts, and also use the knowledge from the previous years, like web development, design, animations, and everything in between.

I see UI/UX as a fertile ground where I can constantly explore and learn things as I go, and create solutions that could really help people. I strive to have a human-centric approach while defining problems and creating solutions, and with each new project, I see there is always more to life than we previously imagined.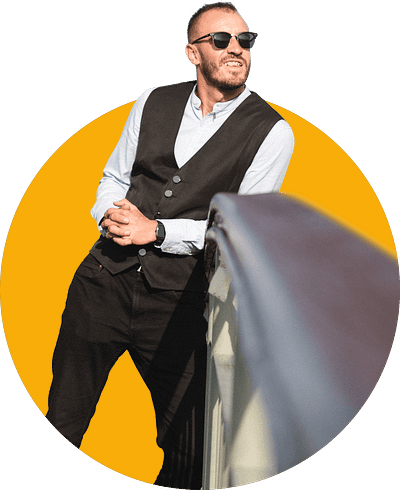 Services
UI/UX Design
From research, defining problems & solutions, creating wireframes & user interfaces, to testing & improving those solutions. For websites, apps, and other digital mediums.
WordPress web development
Designing amazing websites that tell a story, and developing those websites on a WordPress platform that enables easy and powerful editing for everyone.